One chill December morning I locked up the empty Berlin apartment I'd called home for over two years to make the long journey back to Glasgow in a beaten-up Maestro, its back seat removed to make space for boxes, clothes and an edit suite. Among these few belongings was a spec script written only months earlier that I was determined would become my debut feature. It was the reason for my homecoming.
The inspiration for One Life Stand came while watching a re-mastered version of Pasolini's Mamma Roma. There was a spirit in Italian neo-realist films reminiscent of my rough upbringing in the inner-city slums, a place in my memory that always seems black-and-white. My diary describes how I hoped to make 'a realist movie in the European tradition, a foreign film in my own land.' Certainly on my return to Glasgow I felt less a native than a tourist.
I gathered a small cast and crew and shot with improvised digital equipment in vacant buildings, flats, shops and on the streets. While everything was planned, scheduled and accounted for, I had no way of knowing if this way of working could succeed. Yet One Life Stand would go on to become the UK's first end-to-end digital feature – and a critical triumph.
~ see more at onelifestand.co.uk…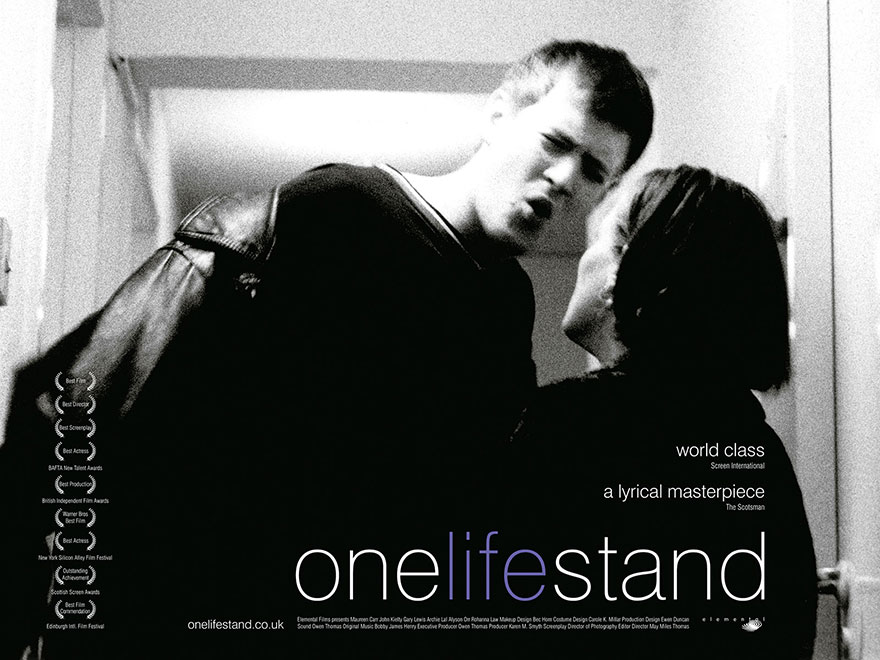 ...